IS IT TIME FOR LONG-TERM CARE?
Choosing long-term care is a burden that often falls to adult children and family caregivers. Our team is here to support you throughout the journey. Download our booklet to explore options that are right for your aging loved one and family.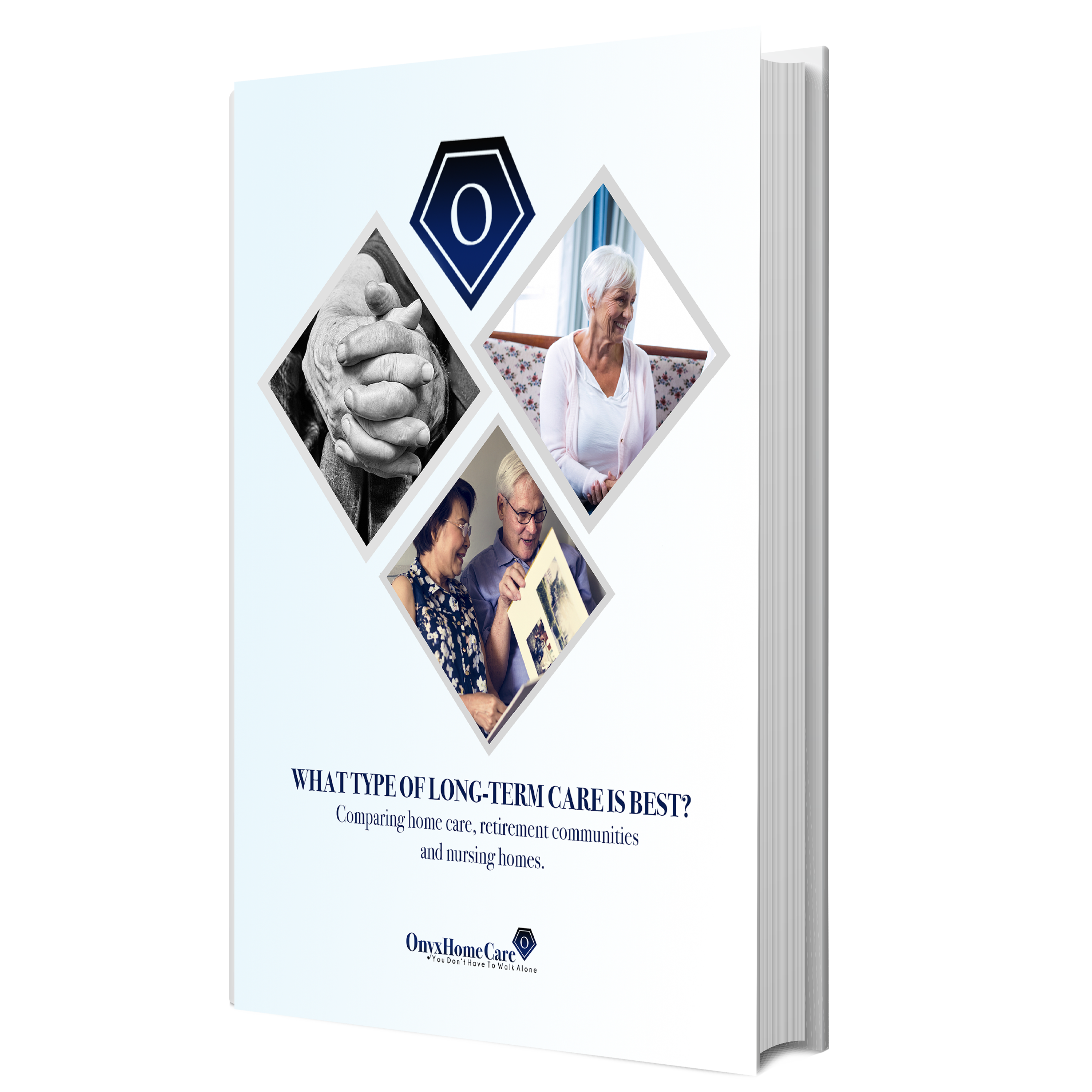 Wondering what type of long-term care is best for you or your loved one? Our free booklet will help you evaluate the differences and costs between home care, nursing homes and assisted living facilities.
TESTIMONIAL
Why Onyx Health Care?  The answer is simple my mom is my treasure and I want her to be happy.
I live thousands of miles from my mom. Choosing O.H.C. gives me peace of mind.  I know mom has caring people looking out for her best interest.  I can count on the kind and compassionate aides to brighten her every day.
These aides never miss a day of work. They approach their assignment in a serious and professional manner. They arrive in an upbeat mood and display a warmth and gentleness towards mom.  They take initiative and make sure the household is running smoothly.  They make certain mom is bathed, mom loves getting her hair washed. They help mom decide what clothing combinations look best.  They prepare food that is nutritious and always solicit mom's input about the meal. They engage mom in conversation and help keep her motivated and focused on taking daily walks and doing her physical therapy exercises.
It is reassuring to know the owner of O.H.C., Colleen McGrew, is diligent about maintaining top-notch service. Colleen conducts unannounced regular spot checks to evaluate the aide's work.
It is refreshing to hear how these aides speak so highly of Colleen and she of them.  This great team synergy helps O.H.C. deliver consistent high caliber service. I feel lucky to have them caring for mom.